ABOUT US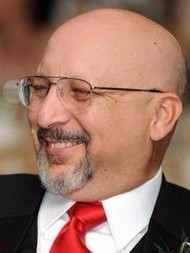 Chairman & President of the Board
Dan Decker is Founder and Chairman of the Shakespeare Institute of Nevada. He is author of a speculative biography on William Shakespeare entitled "The Two Roses" with Steve Denning published in the peer-reviewed "New England Theatre Journal."

He is also author of the best-selling "Anatomy of a Screenplay," comprised of studies in story structure for modern audiences. His unique approach to offering the work of Shakespeare in ways that fit the sensibility of contemporary audiences while not changing a word of the original text is the foundation of the educational and cultural success of the Institute. 

Contact: dan.decker@shakespeare.vegas
Artistic Director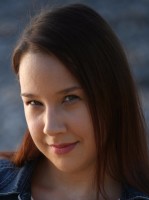 Devon Burke is the Artistic Director of the Shakespeare Institute of Nevada and serves serves in dual roles as director and performer for the Shakespeare in the Classroom. She is also an active performer in the community, and she regularly appears in short films and onstage outside of the company. She fell in love with Shakespeare during her undergraduate career at Mary Baldwin College, which overlooks the American Shakespeare Center in Staunton, VA. She has a BA in Asian Studies and a minor in Music, neither of which is she currently using, but she did use her BA for a number of years teaching English in Japan and South Korea. Devon also has a Diploma in Acting from the International Academy of Film & Television: Las Vegas. Since moving to Vegas, she has appeared in the original musical production of Dublin Rising, which is currently being workshopped in New York City, and she spent over a year performing with the long-running production of Evil Dead: The Musical on the Las Vegas Strip. 

Contact: devon.burke@shakespeare.vegas
Social Media & Workshop Coordinator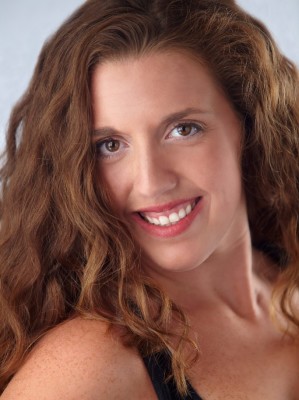 Born and bred on the East Coast, Cassandra Krupp spent the majority of her early years immersed in the community theater world and grew up with the grassroots youth company 'Kids Coop Theater' in New Hampshire, she got her first taste of directing and choreographing when she was 16 in a production of Annie Jr.  While in undergrad at the University of Loyola Chicago, Krupp  focused her efforts on an advertising and public relations degree while (accidentally) double minoring in theater and French. She fell in love with Shakespeare after completing Henry IV, Part I in an English class. Before moving to Las Vegas in 2015, Krupp made use of her Ad/PR degree working on political campaigns, an advertising agency, and even doing social media for an animal shelter. After moving to Sin City, she spent her first year working on the original musical production of Dublin Rising, which is now being workshopped in NYC. Since joining the Shakespeare Institute of Nevada, she has become a member of the board, reorganized the workshop program, and is currently directing for the Shakespeare in the Classroom program.

Contact: cassandra.krupp@shakespeare.vegas

Executive Director & Financial Manager

Director of Operations
Maureen "Micki" Flansburg is the Executive Director and Finanacial Manager for the Shakespeare Institute of Nevada. Micki was Vice President of the drama club in high school and a member of Levittown Players, a community theater in Pennsylvania and New Jersey.
Micki was born and raised in PA and moved to New Jersey with her husband and children. She is the mother of five and grandmother of eleven.  In New Jersey and later in Las Vegas, Micki continued her work in the field of social research.  In the fall of 1985, she and her family moved to Las Vegas, where she was the box office manager for the Aladdin Theater for Performing Arts. She joined the Shakespeare Institute as the bookkeeper in the spring of 2010. Her husband, a heart transplant recipient, passed away in September of that same year. Micki became the Financial Manager and later added Executive Director to her duties and is the business manager for the Shakespeare in the Classroom Program, which has become her passion.
Presently, Micki attends the College of Southern Nevada in pursuit of a degree in Criminal Justice, tutors students in a number of disciplines, and has served as Vice President of the Living Sociology Club since 2008.
Contact: micki@shakespeare.vegas
CJ Hill is the Director of Operations for the Shakespeare Institute of Nevada. CJ has been involved in theatre for almost 30 years, starting in stage management and operations back in high school.

Born and raised in Chicagoland, she lived outside of London for a couple of years before returning to get her BA in Theatre from Columbia College Chicago. During and after college, she worked with numerous companies in and around Chicago, including the Chicago Humanities Festival. She moved to Las Vegas in 2004 to escape the weather and has worked in events and conventions since her arrival. She partnered with the original group that formed the Shakespeare Institute of Nevada (SIN) in 2011, initially coming on as stage manger for a production of A Midsummer Night's Dream. Since that time, she has moved up to Production Stage Manager to oversee the productions and festivals produced throughout the Valley and has recently been promoted to Director of Operations, overseeing operations and logistics for both the Shakespeare in the Classroom program and production, plus stage managing many of the large scale events.

Contact: cj@shakespeare.vegas